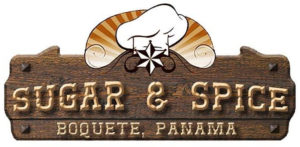 Sugar and Spice is a gourmet bakery/cafe located on Main Street in beautiful Downtown Boquete Panama.
The smells of baking bread and fresh brewed coffee welcomes guests to Sugar & Spice. S&S specializes in European Artisan Hand Crafted Breads, Cakes, Pies, Gourmet Muffins, Brownies, Cookies, Empanadas and Savory Enchiladas.
Specialty cakes and pies made upon request.
Breakfast and lunch served daily with counter service available.
+507.730.9376
rmeyer113@gmail.com
map