HURTING WORLD MINISTRIES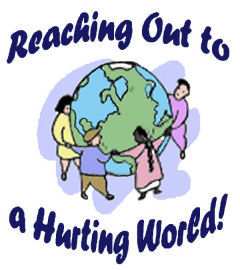 Hurting World Ministries is a Christian outreach ministry. Our goal is that everyone will have an opportunity to hear and be transformed by the Gospel of Jesus Christ.
Our ministries primary focus to this point has been in the community of Cañas Verdes, which is made up of indigenous Ngöbe-Bugle people. This community is in an isolated area high up in the mountains of Boquete. We have partnered with Pastors Rodrigo and Ana Ortega to build a church and a school there. The church serves the spiritual and physical needs of this community, while the school provides an education that gives hope for the future.
Our school is accredited by MEDUCA (the Panamanian ministry of education). We have a paid staff that includes 3 teachers and a cook. In addition to the government mandated academic courses our students also receive 2 meals each day. The school has grades from kindergarten thru 6th grade and is completely free to any child on the mountain. The costs for teacher salaries, uniforms, school supplies, books and food are all covered by student sponsorship.
If you are interested in sponsoring a child or in helping with any of ongoing projects that we have up at Cañas Verdes. Please contact us and we will be very happy to show you firsthand what God has already done and discuss with you how you can become part of our family.
Pastor Bob Wilson
+507.6949.6930