Jacqueline Fuentes
Authorized Public Translator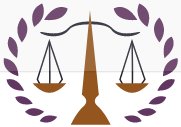 Translations? Legal Translations?
Yes, you are in the right place
Do you have a need for translations
from English to Spanish or vice versa?
Qualifications and experience are both important for you to receive maximum benefits because qualifications without practical knowledgeable sensitivity are incomplete in their service to you.
In Panama for official translations it is mandatory for the translator to have a stamp.
I am happy to announce that I have had this stamp for eight years and am a native Panamanian with working knowledge of the country and its customs and legal system etc.
I have been translating legal and personal documents for individuals, legal representatives, Government Agencies, the Police Department, International Organizations, authors, etc.