Jacky Fuentes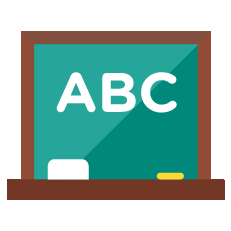 Would you like to understand what your Spanish friends, neighbors and shop keepers are saying to you?
Would you like Custom Spanish Classes designed especially for your needs by a native Panamanian, because Spanish in every
Spanish speaking country and region is different?
Qualifications and experience are both important for you to receive maximum benefits from your lessons because qualifications without practical knowledgeable sensitivity are incomplete in their service to you.
QUALIFICATIONS:
Master's Degree for teaching Spanish. (Universidad del Istmo, Chiriqui Panama)
Authorized Public Translator English to Spanish and vice versa. (Ministry of Education Panama City). This is the Certification that is required for stamping legal documents.
Certificate of competence in teaching advanced Spanish (Ministry of Education: University of Reims Champagne Ardenne France – where I studied for 3 years and obtained also a Master degree in French Literature and Teaching)
Rosetta Stone Certification of English as a second language.
EXPERIENCE:
8 years teaching Spanish in Boquete Chiriqui Panama
3 years teaching Spanish in Reims France.
9 years translating legal and personal documents, for individuals, legal representatives, Government Agencies, Police Department, International Organizations, authors, etc
BENEFITS:
Learning Spanish with a qualified native Panamanian, so you will catch all the subtleties and nuances.
The ability to differentiate between the many types of Spanish for example: Castilian, Puerto Rican, Mexican, Panamanian, etc., ( even regional).
Learn easy keys to good pronunciation.
Learn fun ways to improve your grammar
Have customized lessons for you: What are your interests? What are your goals in Spanish? Where are you having difficulties? Lessons are tailored to your mode of learning as well as your interests and solving your problems.
Proudly watch yourself progress as you engage in conversation.
Learn Spanish at your own speed, your own time, your own mode, and your own set of interests. There is no right or wrong way. There is only the right way for you!
I am offering one on one private lessons as stated above and group lessons on special request.
GET YOUR FREE TRIAL NOW!
Contact me, Jacky, your Spanish Teacher at:
+507.6604.8676
Jacqueline Fuentes-
Professor in Higher Education
Authorized Public Translator