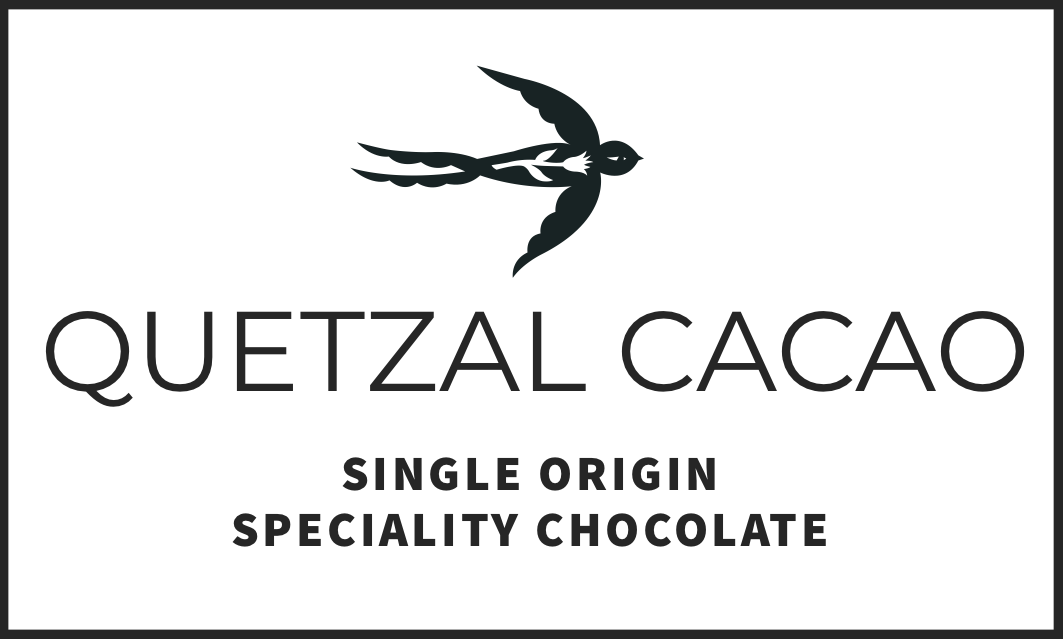 Quetzal Cacao crafts extremely limited-edition, delectable, two-ingredient, luxury chocolate using 100% artisanal methods.
Available exclusively from the maker — Quetzal's Chocolate Club is a monthly subscription box delivered with love from the jungle to you to savor and enjoy.
Every month you'll get a curated box of 4 *full sized* dark chocolate bars crafted especially for you. You choose your favorite cacao percentage and your preferred flavor profile.
Each chocolate bar is infused with love and care for the cacao trees we nurture on the tropical farm. Our "slow chocolate" is made from organically grown cacao beans and natural cane sugar for a purely Panamanian product.
Our chocolate is different from the others! We don't use large, industrial machines, nor do we add anything extra to make our chocolate — no soy or sunflower lecithin to increase viscosity, no added vanilla to mask off flavors. We grow our add-ins, like citrus peel or hibiscus, right here on the farm to guarantee freshness.
Membership includes exclusive, first access to new flavor collections, VIP access to farm events, free shipping within Panamá, and more.
Join us for a month, a year, or even longer! I look forward to growing cacao and making artesian chocolate, especially for you.
Reach out directly with any questions.
Visit lynbishop.com/chocolate-club to join today.
507.6521.4464
lyn@lynbishop.com