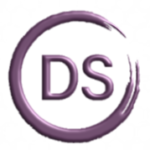 Day Stefanelli Digital Marketing
We provide digital content for social media marketing campaigns, virtual assistant services, and information technology services.
As digital content creators, we provide marketing videos and other content using professional level software for sharing information, conveying a message, generating sales leads, to signal a call to action, etc. Many websites are now being supplemented by social media campaigns using popular platforms such as Facebook, Instagram, Twitter, and more.
Nothing draws more leads than an ad that pops! Short and sweet! Contact us to find out how we can help you grow your small business with smart and effective social media marketing ads!
info@daystefanelli.com
404.483.5822