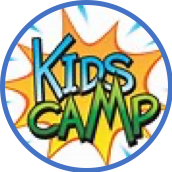 The Santa Lucia Kids Camp was first started in January of 2006 by two dedicated woman (Liz and Monalisa). They felt that children from 3-15 years of age would benefit from a summer program located at "The Club" in the community of Santa Lucia in Alto Boquete. The camp is a wonderful blend of cultures and languages where children from Panamanian, Indigenous, expat families and the local orphanage come together to learn and interact with one another.
Now that things are normalizing and after our 2 year break, we shall start our first session of Boquete Kids Camp 2023, on Thursday, January 12th.
We hope that you will want to be involved. The format is likely to be a little different this year than previously. Holly Carter has agreed to run the Arts and Crafts program, each of those sessions to run 40 minutes. Other activities will include: soccer, volleyball, tennis, swimming, games, guest speakers and outings.
Children participating will be limited to 40 kids, ages 5 to 11. We will be inviting Hogar Trisker and Finca kids to join us and be sponsored by us. The daily fee will be $6 for those children whose parents can afford to pay for participation. Please consider sponsoring a child, for only $40, you can make a real difference in someone's life.
Any suggestions or ideas of other activities are welcome. Lunch to be provided.

Thursdays 9:45AM – 3PM January 12 – February 23
To learn more, please contact us
Alie McArthur – jam2e@hotmail.com – 507.6922.0984

Gillian Seifert – flakeygill@aol.com – 507.6425.6676
map