Felipe Motta Wine Store & Deli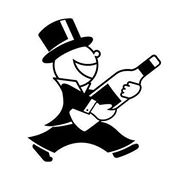 The largest selection of wines and spirits in Panama.
Our Felipe Motta Wine Stores & Deli offer a wide selection of wines, liquors, beers and gourmet and delicatessen products necessary to accompany our customers in their celebrations, from intimate daily occasions to special family commemorations.
Our clients can also enjoy wine appreciation training courses, wine tastings and wine pairing dinners.
Monday to Saturday: 8:00AM – 8:00PM
Sundays: Closed
+507.730.4647
map