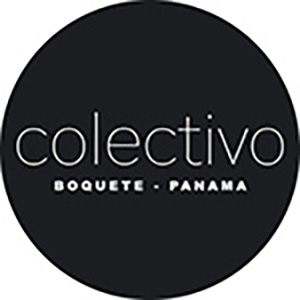 In Colectivo, we have a section dedicated to
highlighting specialty coffee from the Chiriquí Highlands.
We currently have the brands The Cafelier, Café DeLino and Grand Del Val.
✨
The Cafelier , a brand led by Valentina Pedrotti,
a young lady passionate about the world of coffee.
You have to take one of her sensory skills courses.
We offer her House Blend (Catuai-Pacamara). It is available in bags of 250 gr.
✨
Café DeLino with its farm near the La Piedra de Lino trail present their House Blend Catuai- Caturra.
This farm supports a group of artisans from the Ngäbe Bublé region in the promotion of their hand-woven pieces, which are also available in Colectivo.
✨
Café Gran del Val from Cafetalera Fernández located in the
beautiful area of Bajo Mono, a farm with a family tradition.
Their coffee offered in our space is Typica, House Blend (Typica, caturra, catuai) Geisha, Anaerobic Geisha.
✨
We hope to see you soon.
Monday- Saturday 10AM-7PM
Location: On Main Street in front of El Mandarin
Map to Mandarin