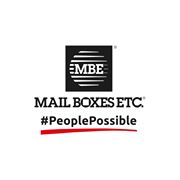 Mail forwarding service from Miami to Boquete (delivery in 2–3 working days)
Mail service from Boquete. We not only offer DHL but also Fedex, UPS, Copa Courier, and registered mail through Panamanian Postal Service, according to the needs of the client.
Assistance in renewal of US Passports (US Embassy renewal form, passport picture, DHL AWB and return AWB.
Passport pictures for any procedure (we have been given the standards and parameters required by the US Embassy, Canadian Embassy and some others too)
Send and receive fax, scan of documents, internet service, packing service, office supply for sale, packing materials for sale, laminating, binding, copy and printing service, business cards.
Monday-Friday 8:30AM-5:30PM
Saturday 8:30AM-12:30PM
+507.720.2684
map