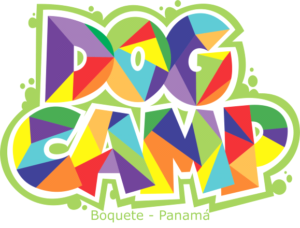 "Rescuing and enhancing the lives of our canine community"
We are pleased to announce that we now offer Boarding & Day Care Services for you dogs. This is a kennel-free facility on 4 hectares, so lots of room for your loved ones to roam and get exercise.
DogCamp is 1 year and 4 months old as a Foundation but since 3 years we named our facility "DogCamp". The members of DogCamp Foundation are: Javier Madge and Magaly Bustamante. DogCamp is working a lot for trying to help as many animals as we can, of course is not an easy labor but we are trying so hard for making it possible!
Magaly works at Amigos de Animales as a secretary (answer phone calls, emails and help when somebody needs an appointment with Dr. Tello at the border) She is at the clinic every last sunday of the month or every time Amigos de Animales make small clinics.
Javier is learning every day about dogs, rehabbing/training them in a very natural way and he will start a small program of training, so if you want to train your dog, you can contact us, come and see how we can do it! with Patient, discipline and love.
DogCamp Foundation is a Rehabilitation Center where all our dogs are mentally rehabbed and almost trained. Normally we have between 30 and 40 dogs.. We rescued most of them and we would like to explain to you what we do since the very first moment that we rescue or receive a rescued dog. Please click the first link below to read the full story.
dogcampboquete@gmail.com
map