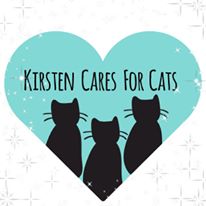 Cats are my thing, my passion and my mission.
Monthly Feeding: There are cat 15 cat feeding stations in the Boquete area and I distribute more than 35 bags of cat food each month at a cost of $30 per bag. We are not associated with any other group and we distribute food to only cats. I take steps to ensure all cats at feeding stations are sterilized so we avoid unwanted litters.

Facilitating Cat Fostering and Adoption

T.N.R. "Trap, Neuter, Return" Sterilization of the T.N.R. cats and for owners who can't afford the sterilization surgery. Paying for a spaying or neutering is more important to me than having unwanted cat litters.

Veterinary Care for street cats or assistance to owners that cannot afford the cost of medical attention.  This is the most meaningful to me. Helping a cat that is loved and cared for but the owners can't afford the cost of veterinarian care.

Building a sanctuary for blind cats that had no other place to go.

Building a shelter for 17 cats that previously were confined to cages.
If there is a cat in need, we are there for them.
If cats are your thing, please consider donating, sponsoring a bag of food a month, contributing to veterinary care. Caring for cats is not inexpensive and we need the support.
Please reference "for the cats" when donating using the link below.
Thank you for supporting the kitties!
Kirsten Cares For Cats
zoeyquimby@gmail.com