Boquete Medical Associates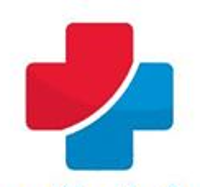 If you live in Boquete and you are suffering from an unexpected illness or injury, or when you simply require general medical attention, we are the provider you need. Our professional team of physicians, nurses and technicians is equipped to handle a comprehensive range of urgent medical conditions and injuries, routine illnesses, and general medical services.
​​You can be assured – we have a commitment to excellence when it comes to the level of care we provide
Monday-Friday 8:30AM-6PM
Saturday 9AM-2PM
Closed Sunday
Dra. Sue King Loo
Dra. Digna Diaz
New Location in Alto Boquete
Contact Us for Details
+507.6949.5998
Clinica Especializada Boquete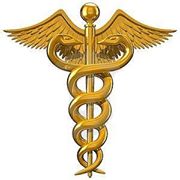 General Medicine: 24 hours emergency
Office hours 8AM-9PM Mon-Sat
Dr. Ricardo Chen (appointment only)
Dr. Josimar Gomez
(8AM-4PM Mon-Sat)
Dra. Shannon
(4-9PM Mon-Sat)
Dra. Whitney Whyles
Specialties by appointment:
Pediatrics
Gynecology
Orthopedics
Dermatology
Anguizola Clinic

Extensive range of General Medical services/treatments
Specialist Services available by appointment
Limited English depends on staff for the day
Mon-Sat 8AM-8PM
Sunday 9AM-5PM
San Francisco Plaza-Lower Level
+507.720.4665
Clínica Jhave – Rafah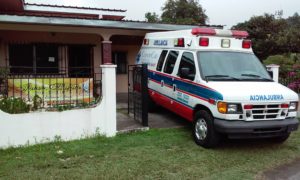 Medical Services and Home Care.
Private ambulance service for transfers to public and private hospitals for scheduled medical appointments.
Dra. Liliana Boya
Mon-Sat 10AM-6PM
Closed Sunday
24 HR Ambulance Service
+507.6728.3098
+507.730.9404
Across from Mike's Global Grill
Policlinica De Boquete
General Medicine, some specialties and x-rays available
Mon-Fri 7AM-3PM
Weekends and holidays 3PM-11PM
11PM-7AM Every Night (including holidays) for
Emergencies in Room G ONLY
Lab opens at 6AM
Ambulance Dial #107 to reach a call center
Across from Bomberos –(fire department)
Centro De Salud (MINSA)
General Medicine
Mon-Fri 7AM-3PM
Weekends and Holidays 7AM-3PM
Next to Romero's
Centro Medico Cooperativo
General Medicine Services/Treatment
Mon-Fri 10AM-6PM
Sat, Sun 9AM-5PM
On the same road as Boquete Library
and near Ludwig's Car Repair
+507.6733.3446
Boquete Health & Hospice

Volunteers Caring For Our Community
Boquete Health & Hospice has the heart, hands and help you may need when illness comes your way providing hospice care
Call/WhatsApp +507.6781.9250
To Request or Donate Blood – Call/WhatsApp +507.6590.2000
8:00-5:00 Monday-Friday, 9:00-1:00 Saturday-Sunday
Visit Our Website
Chiriqui.Life
Healthcare Resources List

The information contained in this listing of healthcare resources was originally compiled by Mary Lynah many years ago. Beginning August 2017, this resource listing is now maintained by Doug and Jo Johnson, who are full-time Boquete residents, having retired several years ago from legal and medical careers. Some of the information in this listing is several years old and has not yet been verified by the the new Healthcare Resources custodians.
SEE THE LIST